School Bus Conversion Project:
---
---
In 1982 I was a sophomore at a small college in the Midwest. It was the beginning of second term and I was again standing in line at the on-campus book store waiting to pay for a too-heavy stack of text books. The line was not moving at all so I put my books down on the floor and started flipping through the coffee table books on display. The book I chose to pick up first was titled Rolling Homes - Handmade House on Wheels by Jane Lidz. Thus the seed was planted.
Sometime in late August, 2004 this seed suddenly germinated and I started researching and preparing for this project. I located several good on-line sources of information, ordered a copy of Ben Rosander's Select and Convert Your Bus Into a Motorhome on a Shoestring, made some sketches of floor plans, started collecting materials and fittings, and researched the cost of insurance and registration.Above left you see the raw material for my school bus conversion project it's a 1989 Thomas Saf-T-Liner MVP with a rear mounted CAT 3208 engine.

It was originally built for 75 Passengers with a GVWR 30,000 lbs. It's got about between 80 and 100K miles on it and originally came from Montrose, NY. The interior dimensions are 35' x 7.5' x 6.5'. I bought it on eBay for $2031.00.

Over the next several months I will be converting this old school bus into a family camper and documenting each step of the conversion process here.
Now the project has begun! Herein you will find the details of each step of the process of my school bus conversion into a family camper. This is a low-budget project, wherever possible materials will be re-used and recycled.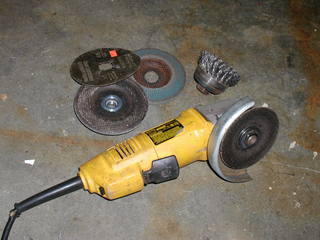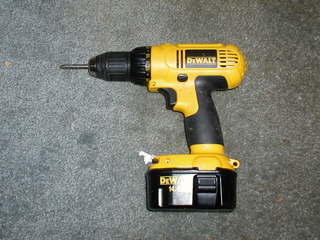 Some of the tools that are particularly useful for bus conversion.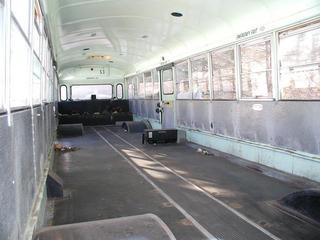 Step one, have a party and remove the seats!

Preliminary floor plan.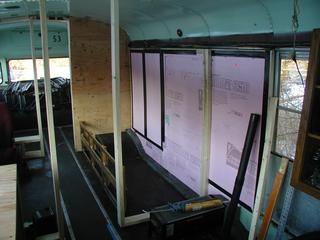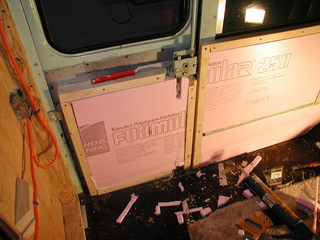 Insulation and framing.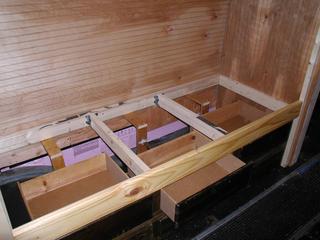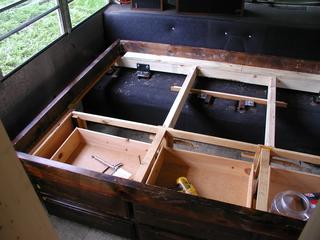 Building bunks and a double bed in the master bedroom.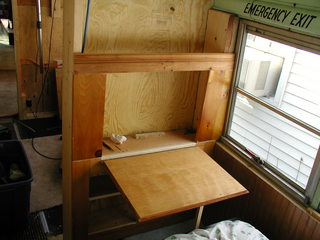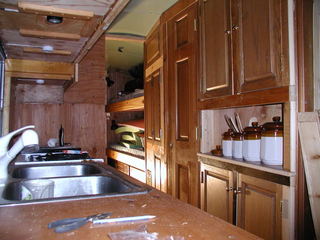 Cabinetry fore and aft.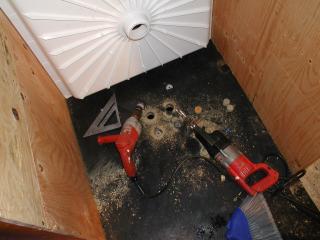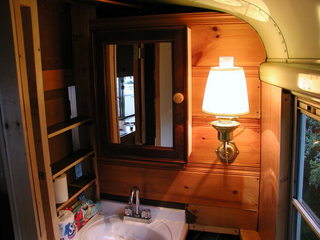 Installing the shower and fitting out the bathroom.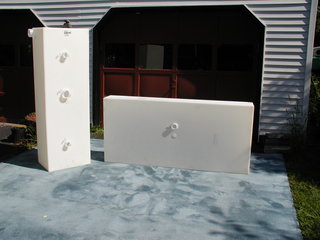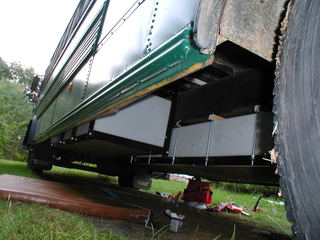 Hanging the tanks and general plumbing.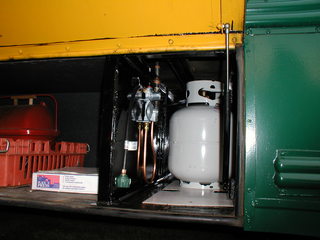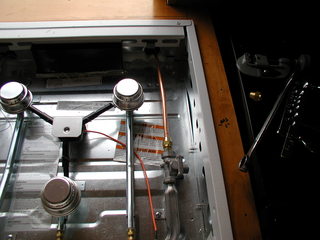 Cooking with gas!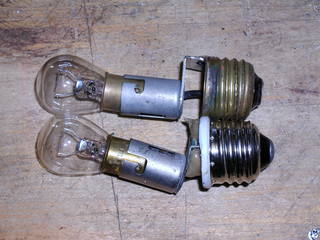 Lighting, 12 volt and kerosene.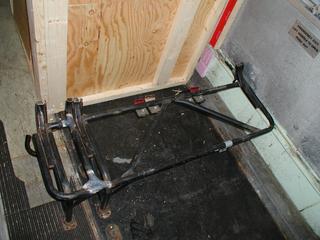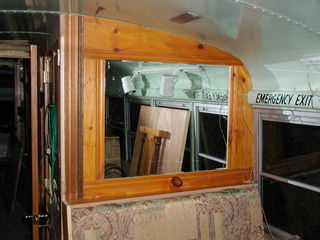 Dinette and convertible spare bed.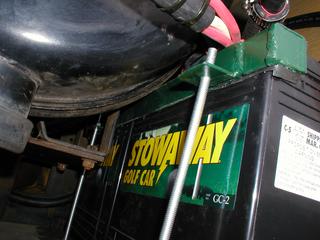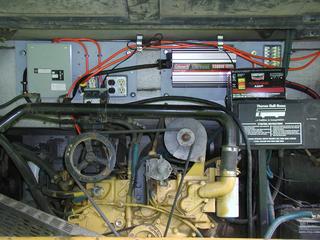 Electric supply and wiring.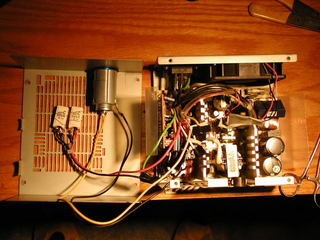 Converting an ATX power supply to be a 12 volt bench supply.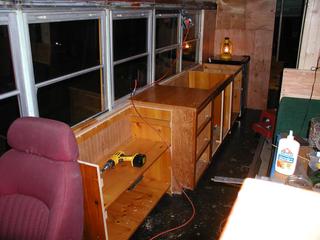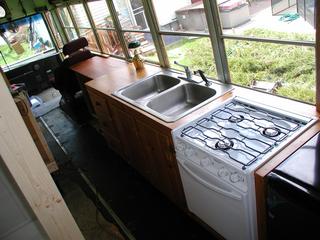 Building the kitchen.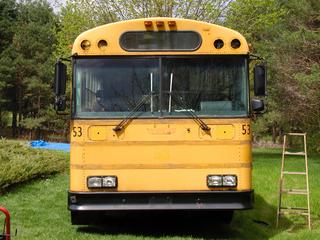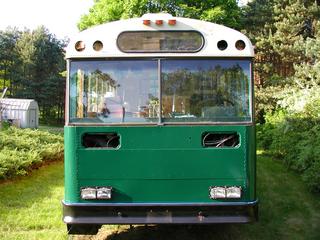 Painting the bus with True Value XO-Rust.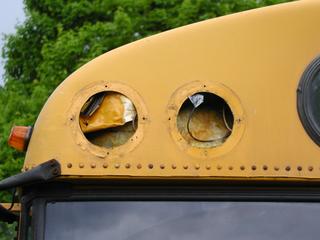 Body work, screen, seat mounting.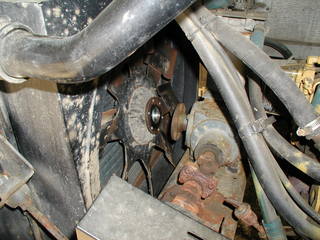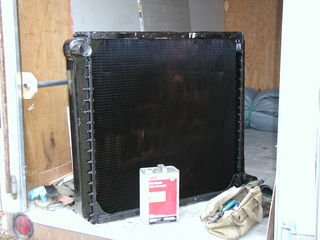 Radiator replacement.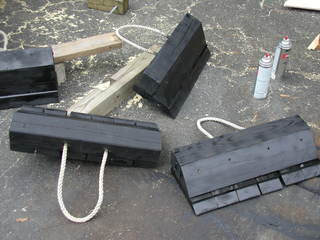 Wheel chocks, backup monitor, fire extinguishers, CO & smoke detectors.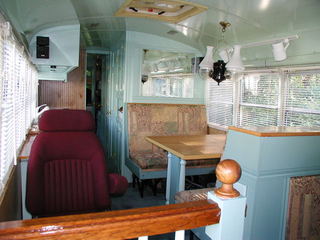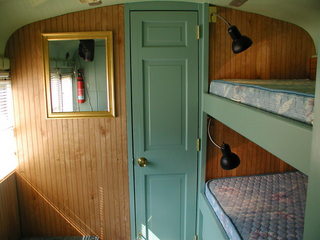 Interior painting and finish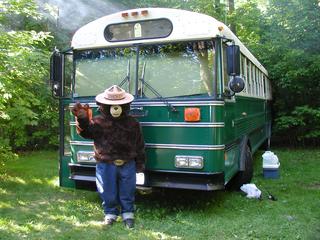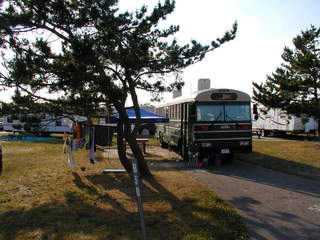 Pillsbury State Park in New Hampshire and Salisbury Beach State Park in Massachusetts.
We sold the Town Car and retired the mini-van and bought a pair of 2007 Toyota Yarii one of which (probably the black one due to the diesel soot! ) we will tow behind the motorhome. Here are some pictures of the Yaris and some notes on towing the Yaris and a short article about installing a Short Shifter Kit.
Interesing bus conversion sites and resources
---